Pulizia pannelli fotovoltaici e solari – Arezzo, Siena, Perugia
Con la pulizia di pannelli fotovoltaici e solari non si scherza: sono oggetti costosi e che devono essere puliti con determinate scadenze per conservare il proprio potere di conversione dell'energia. Best of Cleaning lavora da oltre dieci anni nell'ambito di pulizie industriali e domestiche di pannelli fotovoltaici e solari. Possiamo intervenire sui tuoi pannelli con tecnologie ed operatori professionali su tutto il territorio di Arezzo, Siena, Perugia, Orvieto, Montalcino, Viterbo e Montalcino.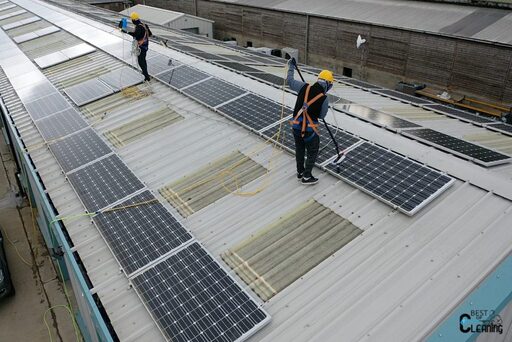 Come pulire i diversi pannelli
Differenza tra pannelli fotovoltaici e solari
Mentre il pannello fotovoltaico è in grado di trasformare il calore del sole in energia elettrica, che spesso viene venduta al tuo fornitore locale in cambio di uno sconto sulle bollette, i pannelli solari si occupano di scaldare l'acqua
La differenza tecnica principale sta nel fatto che il pannello fotovoltaico utilizza la luce del sole, mentre il solare il suo calore.
Fortunatamente, a livello di pulizia non esistono differenze sostanziali nella pulizia dei pannelli fotovoltaici e di quelli solari. Quel che è più importante è mettere in sicurezza innanzitutto i lavoratori che si occupano della pulizia.
Best of Cleaning assicura i propri lavoratori e si allinea costantemente alle normative di sicurezza vigenti. In più, utilizziamo spazzole telescopiche che facilitano il raggiungimento anche degli angoli più difficili ed esposti.
Un aspetto molto importante nella pulizia dei pannelli fotovoltaici e solari, come per la pulizia vetri, è quello di non graffiare la struttura del pannello e non applicare una eccessiva pressione. È ovviamente necessaria una precisa tecnica di spazzolamento per farlo, ed è meglio non affidarsi a imprese di pulizia improvvisate, o peggio al fai-da-te.
Vuoi far tornare i tuoi pannelli fotovoltaici e solari alla piena efficienza energetica?
Contatta il team di Best of Cleaning per fissare un appuntamento
Come ottenere una pulizia di pannelli fotovoltaici e solari
1
Consulta le zone che la nostra impresa di pulizie copre
2
Contattaci e spiegarci di cosa hai bisogno. I pannelli sono su un'area industriale? Oppure si tratta di un'abitazione privata?
3
Ti forniamo un preventivo e all'accettazione del preventivo fissiamo un appuntamento
4
Lavoriamo per lasciare i tuoi pannelli e i tuoi ambienti migliori di come li abbiamo trovati.
La tua proprieta ora è pulita!
Perché la pulizia dei pannelli è così importante
I pannelli fotovoltaici e solari perdono fino al 20% della loro efficienza energetica se sono sporchi, e questo è il principale motivo per cui andrebbero puliti con una certa regolarità. Contatta Best of Cleaning per un lavoro occasionale o per fissare degli appuntamenti periodici per la pulizia dentro i pannelli fotovoltaici o solari. Così non dovrai più preoccuparti della tua efficienza energetica, perché ce ne preoccupiamo noi!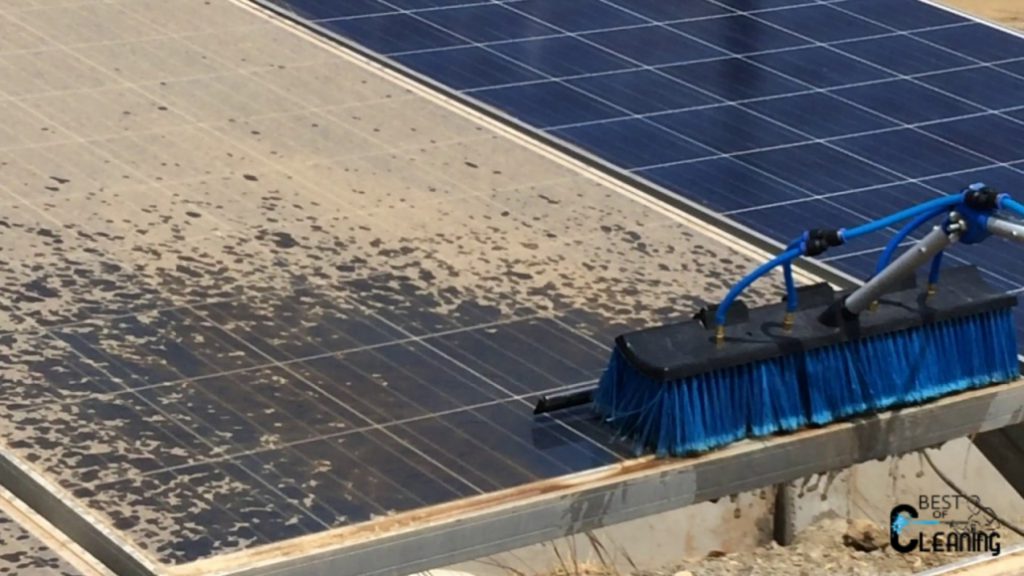 La tua pulizia di pannelli fotovoltaici e solari – Arezzo, Siena, Perugia
Best of Cleaning è al tuo servizio per una pulizia di pannelli fotovoltaici e solari che sia all'altezza di questa tecnologia: saremo rapidi, efficienti e professionali, forti della nostra esperienza di oltre dieci anni.
Non scegliere un'impresa di pulizie che non conosce il mestiere: ne va della salute dei tuoi pannelli!