Rimozione gomme da masticare – Arezzo, Siena, Perugia
Non basta una passata di straccio nè l'utilizzo del vapore: la rimozione delle gomme da masticare da una qualsiasi pavimentazione deve essere svolta in modo professionale.
Best of Cleaning si occupa di ripulire gli spazi commerciali, aziendali, pubblici e domestici da oltre 10 anni, con tecnologie specifiche per la rimozione di gomme da masticare e graffiti. I nostri operatori professionali raggiungono tutto il territorio di Arezzo, Siena, Perugia, Orvieto, Montalcino, Viterbo e Montalcino.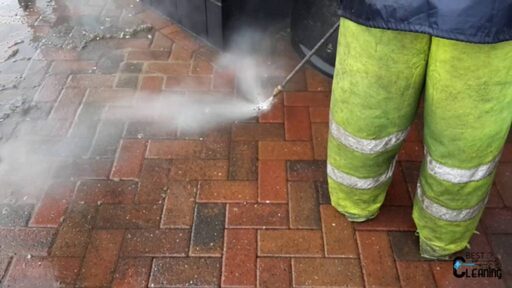 Perché è importante la rimozione gomme da masticare
L'avvento delle gomme da masticare risale ormai a qualche decennio fa. Dalle chewing gum contro la fame, a quelle per pulirsi i denti, alle semplici gomme masticate con ostentazione, che andavano così di moda negli anni '80.
Anche se il consumo di gomme da masticare è in calo, i residui di chewing gum a terra continuano a essere una minaccia all'igiene ancora in moltissimi luoghi pubblici.
Questa costellazione di macchioline diventa infatti potenzialmente ricettacolo di germi, batteri e polvere. In più, le gomme da masticare a terra, specialmente nelle zone calde e assolate, possono occasionalmente riprendere vita e da appiccicarsi in modo molto sgradevole alle suole delle scarpe.
Ultimo motivo per rimuovere le gomme da masticare, l'estetica: a nessuno piace un monumento storico, ma anche una bella piazza o il proprio vialetto di casa deturpati da quelle sgradevoli macchioline nere.
Vuoi ripulire il tuo ristorante o il tuo vialetto dalle chewing gum che sono rimaste attaccate al suolo? Contatta il team di Best of Cleaning per fissare un appuntamento
Come ottenere una rimozione gomme da masticare
1
Consulta le zone che la nostra impresa di pulizie copre
2
Contattaci e spiegaci l'ampiezza e il tipo di area da cui vuoi rimuovere le gomme da masticare
3
Ti forniamo un preventivo e all'accettazione del preventivo fissiamo un appuntamento
4
Arriviamo in loco con la nostra attrezzatura e rimuoviamo le chewing gum nel minor tempo possibile e nel rispetto assoluto dei passanti e degli ambienti
La tua proprieta ora è pulita!
Il nostro metodo per la rimozione gomme da masticare
Best of Cleaning ti aiuta a rimuovere queste piccole nemiche in modo permanente, grazie a un rimozione gomme da masticare professionale e rapida, che agisce in profondità.
La rimozione di gomme da masticare di Best of Cleaning prevede una combinazione di solventi e rimozione meccanica della gomma da masticare, con eventualmente l'utilizzo del lavaggio ad alta pressione.
I solventi che utilizziamo sono ecologici e rispettosi dell'ambiente.
Possiamo dire che dopo 10 anni di esperienza con scuole, fast food, stazioni di treni e autobus, Best of Cleaning ha acquisito una solida professionalità nel settore della rimozione dei chewing gum. Anche in zone sottoposte al passaggio frequente di persone. Sappiamo ridare ai tuoi ambienti quel decoro che le gomme da masticare gli avevano tolto.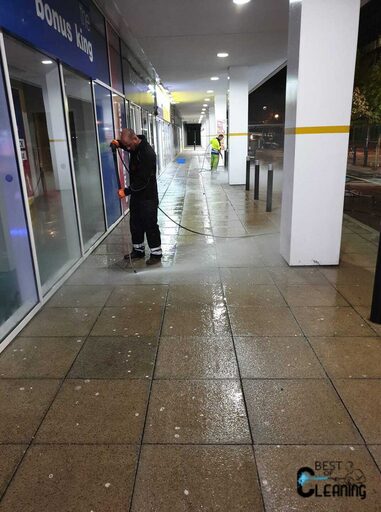 Rimozione gomme da masticare -Arezzo, Siena, Perugia
Best of Cleaning è al tuo servizio per una rimozione graffiti su richiesta, in qualsiasi punto della nostra area di riferimento. Il nostro servizio e i nostri operatori sono rapidi, efficienti e professionali, forti della nostra esperienza di oltre dieci anni nel settore della rimozione graffiti e gomme da ambienti pubblici e privati.
È fondamentale scegliere un'impresa professionale per la rimozione dei graffiti. Il rischio è quello di avere un risultato non ottimale nella pulizia. Ma soprattutto, se ti affidi a un'impresa improvvisata rischierai seriamente di rovinare la superficie del tuo muro in modo permanente!