Pulizia di grondaie e pluviali – Arezzo, Siena, Perugia
Sia che si tratti di manutenzione ordinaria o di un intervento straordinario, Best of Cleaning intervene in modo rapido e professionale con la pulizia di grondaie e pluviali.
Che sia un'abitazione privata o un'azienda, possiamo intervenire sulle tue grondaie e pluviali lavorando direttamente da terra con un'aspirazione grondaie ad hoc. I nostri operatori professionali raggiungono tutto il territorio di Arezzo, Siena, Perugia, Orvieto, Montalcino, Viterbo e Montalcino.
Il nostro metodo per la pulizia di grondaie e pluviali
La pulizia di grondaie e pluviali di Best of Cleaning si svolge da terra e grazie un dispositivo che combina un braccio telescopico e l'aspirazione. La grondaia e il pluviale vengono così raggiunti dal basso e rimossi con l'aspirazione in modo da consentire all'acqua di sgorgare liberamente.
Niente operazioni aeree e maggiorazioni sull'assicurazione dei dipendenti, ma solo un pratico e rapido lavoro da terra.
Il procedimento in sé è piuttosto semplice, quello che è complesso è andare a rimuovere:
tutte le incrostazioni di sporco
residui organici e inorganici che rimangono in alcuni punti specifici
È inutile dire che solo l'esperienza più che decennale che contraddistingue Best of Cleaning e l'accuratezza dei nostri lavoratori possono garantire un risultato ottimale.
La tua grondaia e pluviali saranno perfettamente liberi da residui al termine della pulizia, e ci prenderemo cura anche della rimozione della sporcizia dall'ambiente circostante.
Perché pulire le grondaie significa anche rimuovere i residui della pulizia, e mantenere discrezione, rapidità e rispetto per gli ambienti che ci vengono affidati.
Vuoi fare manutenzione e pulizia alle tue grondaie e pluviali?
Contatta il team di Best of Cleaning per fissare un appuntamento
Come ottenere una pulizia di grondaie e pluviali
1
Consulta le zone che la nostra impresa di pulizie copre
2
Contattaci e spiegarci di cosa hai bisogno. Vuoi disgorgare le grondaie di un'abitazione? Oppure si tratta di un'azienda?
3
Ti forniamo un preventivo e all'accettazione del preventivo fissiamo un appuntamento
4
Operiamo alla pulizia della tua grondaia e pluviali, lasciando i tuoi ambienti migliori di come li abbiamo trovati.
La tua proprieta ora è pulita!
L'importanza della manutenzione e pulizia delle grondaie e pluviali
Grondaie e pluviali sono elementi strutturali di un'abitazione o di un'azienda, quindi si tende spesso a trascurarne la manutenzione. In realtà è importantissima una pulizia periodica, che lasci l'acqua piovana libera di defluire e di colare a terra secondo un percorso prestabilito.
Best of cleaning opera con pulizie straordinarie e ordinarie di grondaie: lascia che ci occupiamo noi della programmazione delle tue pulizie periodiche! Sarà un pensiero in meno per te e una sicurezza in più per la tua casa o azienda.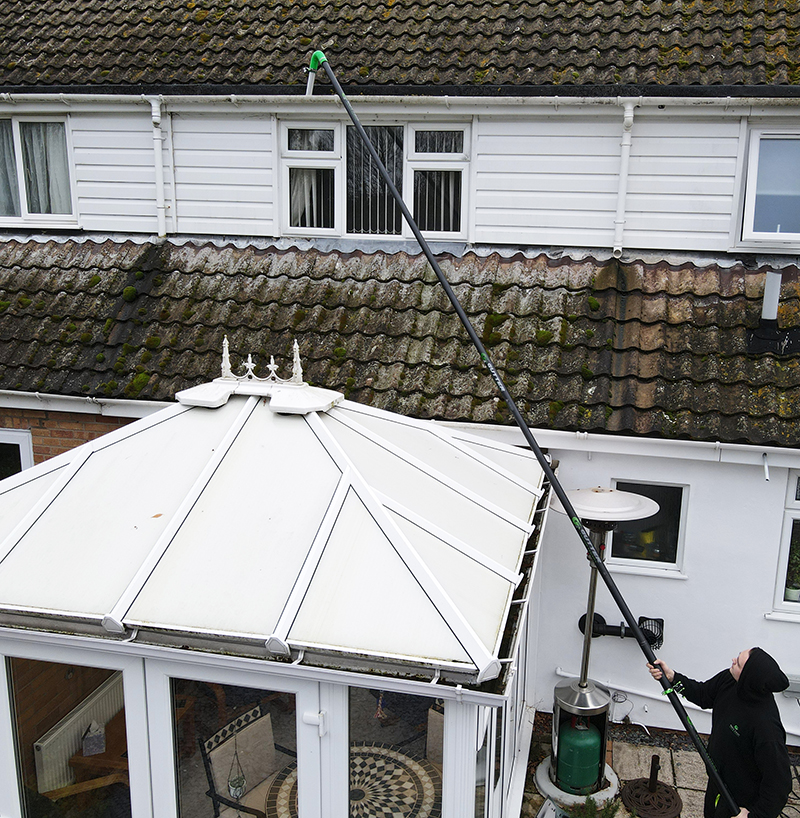 La tua pulizia di grondaie e pluviali – Arezzo, Siena, Perugia
Best of Cleaning è al tuo servizio per una pulizia di grondaie e pluviali periodica o una tantum: saremo rapidi, efficienti e professionali, forti della nostra esperienza di oltre dieci anni.
Non scegliere un'impresa di pulizie che non conosce il mestiere: ne va del buon funzionamento delle tue grondaie e pluviali!