Rimozione graffiti – Arezzo, Siena, Perugia
Può capitare in tutti gli ambienti e in tutte le zone: ci si sveglia una mattina e si ritrova la facciata di casa o il portone riempito di scritte o disegni fatti a bomboletta. È a questo punto che diventa necessaria una rimozione graffiti professionale.
Best of Cleaning lavora da oltre 10 anni nel business della rimozione graffiti da diversi tipi di superfici; i nostri operatori professionali raggiungono tutto il territorio di Arezzo, Siena, Perugia, Orvieto, Montalcino, Viterbo e Montalcino.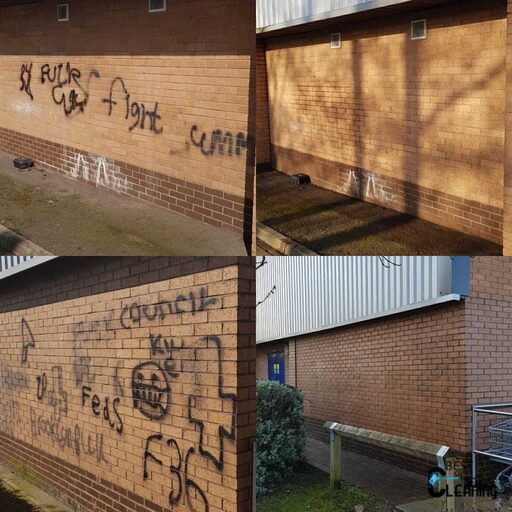 Il nostro metodo per la rimozione graffiti
La rimozione graffiti di Best of Cleaning prevede l'utilizzo del lavaggio a pressione, combinato all'occasione con vapore oppure con solventi, a seconda delle necessità della superficie che si va a trattare.
I solventi che utilizziamo sono ecologici e compatibili con la salvaguardia dell'ambiente. Nessuno dei nostri metodi è invasivo e non danneggiamo la superficie interessata.
Dopo 10 anni di esperienza Best of Cleaning si distingue per la qualità del lavoro finale e per il rispetto di qualsiasi tipo di superficie.
Da quali superfici rimuoviamo i graffiti
Rimuoviamo i graffiti da diversi tipi di muro, quindi se hai una parete ricoperta di graffiti o di scritte, ti invitiamo a contattare direttamente il nostro team di operatori per fissare un appuntamento.
Best of Cleaning opera rimozioni di graffiti da muri in mattoni, cemento, acciottolato, pietra, piastrelle, metallo, persiane di finestra, vetro e plastica.
Vuoi cancellare quel graffito antiestetico dalla tua parete?
Contatta il team di Best of Cleaning per fissare un appuntamento
Come ottenere una rimozione graffiti professionale
1
Consulta le zone che la nostra impresa di pulizie copre
2
Contattaci e spiegaci di quale rimozione graffiti hai bisogno
3
Ti forniamo un preventivo e all'accettazione del preventivo fissiamo un appuntamento
4
Arriviamo sul'immobile da cui rimuovere i graffiti con tutta l'attrezzatura necessaria, e ti riconsegniamo un muro pulito.
La tua proprieta ora è pulita!
I diversi tipi di graffiti
Bisogna operare una distinzione anche tra i diversi tipi di graffiti, che devono essere trattati con metodologie e procedure diverse. Abbiamo infatti la scritta a pennarello, la vernice, la bomboletta spray e l'acrilico, come metodi di pittura.
Oppure, ci sono anche le insidiose etichette adesive, i gessi e altre sostanze a base cerosa.
È fondamentale conoscere i diversi tipi di graffiti, cioè le superfici che si vanno a trattare, per operare un intervento mirato che non danneggi il muro o la facciata ricoperta di graffiti.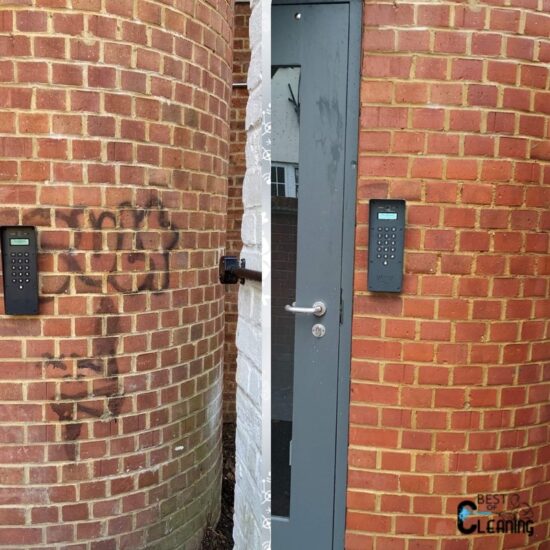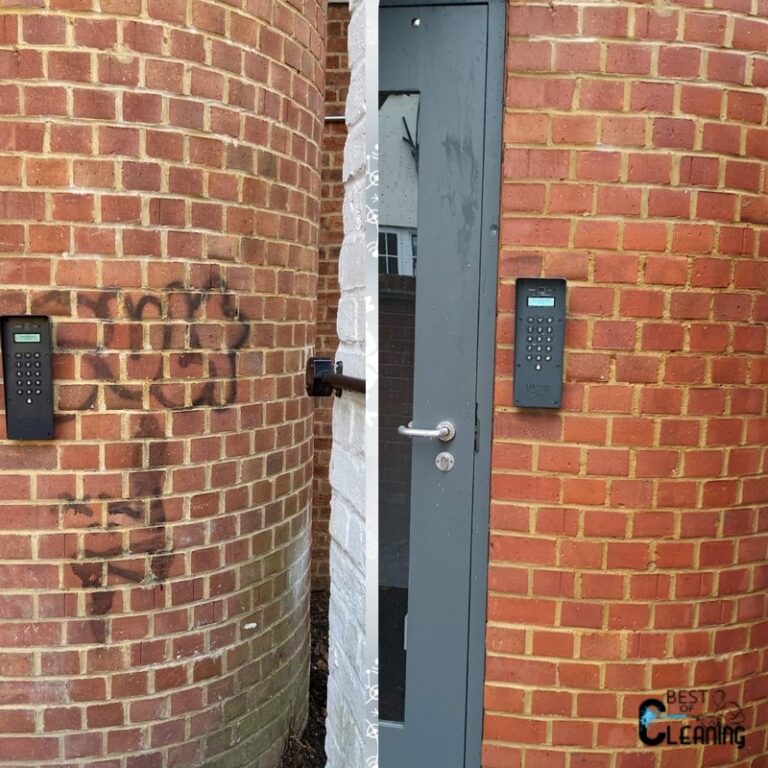 Rimozione graffiti – Arezzo, Siena, Perugia
Best of Cleaning è al tuo servizio per una rimozione graffiti su richiesta, in qualsiasi punto della nostra area di riferimento. Il nostro servizio e i nostri operatori sono rapidi, efficienti e professionali, forti della nostra esperienza di oltre dieci anni nel settore della rimozione graffiti e gomme da ambienti pubblici e privati.
È fondamentale scegliere un'impresa professionale per la rimozione dei graffiti. Il rischio è quello di avere un risultato non ottimale nella pulizia. Ma soprattutto, se ti affidi a un'impresa improvvisata rischierai seriamente di rovinare la superficie del tuo muro in modo permanente!