Pulizia vetri e finestre – Arezzo, Siena, Perugia
È fondamentale scegliere l'impresa giusta per la tua pulizia vetri e finestre. Best of Cleaning è da oltre dieci anni nel business delle pulizie industriali e domestiche di vetri e può intervenire con tecnologie ed operatori professionali su tutto il territorio di Arezzo, Siena, Perugia, Orvieto, Montalcino, Viterbo e Montalcino.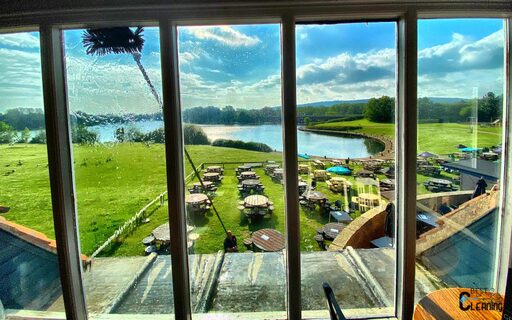 La nostra metodologia per la pulizia di finestre e vetri
Best of Cleaning opera da oltre 10 anni nel settore della pulizia di vetri, e la nostra metodologia per la pulizia di finestre e vetri è ormai consolidata e affinata anche su strutture di extralusso.
Utilizziamo spazzole telescopiche per raggiungere anche le finestre e vetrate più alte e consegnarti un lavoro ben fatto, anche su larga scala e a prezzi ragionevoli. Perché pulire una finestra o una porta-finestra non significa solo lavare il vetro, ma anche rimuovere la sporcizia da infissi, persiane e pavimento sottostante.
Che sia per la tua abitazione, per i tuoi uffici o per dare un'aria più brillante e decorosa alla tua azienda: Best of Cleaning  garantisce una pulizia professionale, discreta e rispettosa degli ambienti in cui opera.
Sia per pulizia finestre e vetri occasionale che per una collaborazione continuativa.
I vantaggi di pulire vetri e finestre con l'acqua pura
Uno dei vantaggi principali offerte dai servizi di Best of Cleaning è quello di utilizzare solo acqua per pulire i vetri e le vetrate.
Questo è il principale punto di forza del nostro servizio, dato che:
Si lavora per un tempo inferiore
Non c'è il rischio di macchiare con solventi o candeggina gli spazi circostanti alle vetrate
Meno aloni: la pulizia con acqua pura consente di limitare la presenza di sgradevoli aloni sul vetro
Cosa devi fare per ottenere una pulizia finestre e vetri
1
Consulta le zone che la nostra impresa di pulizie copre
2
Contattaci e spiegarci le tue necessità. Si tratta di un'area industriale? Di un'abitazione privata? Di quanti metri quadri parliamo? A che altezza?
3
Ti forniamo un preventivo e all'accettazione del preventivo fissiamo un appuntamento
4
Lavoriamo per lasciare i tuoi ambienti migliori di come li abbiamo trovati.
La tua proprieta ora è pulita!
Vuoi far splendere i tuoi vetri in poco tempo e valorizzare di nuovo i tuoi ambienti? Contatta il team di Best of Cleaning per fissare un appuntamento
Perché la pulizia vetri e finestre è così importante
I vetri e le finestre nascono per inondare di luce le stanze. Se sono sporchi o impolverati la tua casa sembra immediatamente più sciatta. Se parliamo dell'azienda, a maggior ragione vorrai apparire decoroso e pulito ai tuoi fornitori e ai tuoi clienti che vengono a visitare gli spazi aziendali o del negozio. Ma non trascuriamo l'effetto psicologico che una stanza illuminata può avere su dipendenti e Manager.
Per questo, la pulizia di vetri e finestre è davvero importante.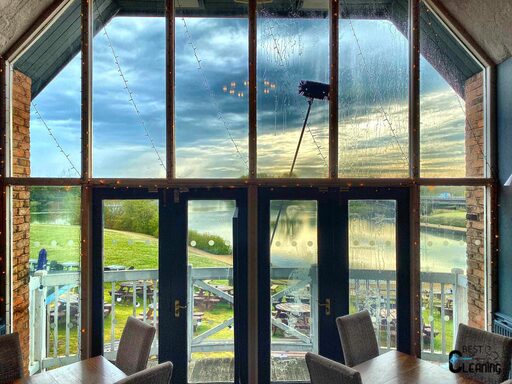 Cerchi un'impresa di pulizia vetri in zona Arezzo, Siena, Perugia?
Best of Cleaning è al tuo servizio per consegnarti una pulizia vetri e finestre all'altezza della nostra lunga esperienza, ma anche all'altezza che ti serve, grazie alle nostre spazzole telescopiche. Non scegliere un'impresa improvvisata: è della tua casa e della tua azienda che stiamo parlando!