Lavaggio a bassa pressione per facciate, Softashing – Arezzo, Siena, Perugia
Il lavaggio a bassa pressione, detto anche softwash, è il metodo migliore per il lavaggio delle facciate, o almeno per la maggior parte di esse.
Best of Cleaning è un'azienda all'avanguardia sull'argomento, avendo operato per oltre 10 anni con il soft washing specializzato su lavaggio facciate di abitazioni private e aziende.
I nostri operatori professionali formati per l'uso delle migliori tecnologie possono arrivare al tuo immobile in tutto il territorio di Arezzo, Siena, Perugia, Orvieto, Montalcino, Viterbo e Montalcino.
Perché è importante il lavaggio della facciata
Dicono che l'abito non fa il monaco ma in realtà molti dei tuoi ospiti, clienti o fornitori saranno colpiti  dalla facciata il tuo immobile;  proprio per questo il lavaggio della facciata è così importante.  si tratta di una di quelle pulizie che se sono fatte non le noti, Ma se non sono fatte ti faranno un'impressione fortemente negativa.
un lavaggio a bassa pressione è in grado non solo di dare  un volto più fresco e nuovo alla tua facciata sporca.  ma il lavaggio a bassa pressione, a differenza di quello ad alta pressione, è appositamente studiato per preservare l'integrità delle superfici, senza intaccarne la patina esterna.
Come funziona il lavaggio a bassa pressione?
Detto anche softwash, il lavaggio a bassa pressione è una soluzione tecnologica ottima per le superfici delicate sottoposte agli agenti atmosferici, quali pioggia, vento, depositi di polveri pesanti, grandine, neve, ma anche umidità, muffe e licheni.
Infatti, come abbiamo detto il getto ad alta pressione di una idropulitrice domestica rischierebbe di fare un danno con il lavaggio della tua facciata.
Per questo è disponibile una pulizia più delicata, ma che agisce igienizzando a fondo contro batteri, macchie di muffa e funghi.
Il lavaggio a bassa pressione in molti casi è decisamente più duraturo di quello ad alta pressione, proprio perché non va a ledere le superfici.
Vuoi preservare il tuo immobile con un lavaggio facciata con la bassa pressione?
Contatta il team di Best of Cleaning per fissare un appuntamento
Come ottenere un lavaggio a bassa pressione per facciate
1
Consulta le zone che la nostra impresa di pulizie copre
2
Contatta Best of Cleaning e spiegaci il materiale e l'estensione della tua facciata, oppure di un'altra superficie che desideri pulire
3
Lascia che ti consigliamo gli strumenti più idonei per la tua pulizia e che ti forniamo un preventivo
4
Dopo aver fissato data e ora, mandiamo i nostri operatori per pulire i tuoi ambienti senza danneggiarli.
La tua proprieta ora è pulita!
Quando scegliere il softwash?
Molti di noi conoscono il lavaggio ad alta pressione, ma quando scegliere invece il lavaggio a bassa pressione per non alterare la resistenza delle superfici che si vanno a pulire?
Solitamente lavaggio a bassa pressione è ottimo per le facciate di case, ma ovviamente non tutte le facciate sono uguali. il nostro suggerimento è sempre quello di rivolgersi a un operatore di pulizie professionale e che opera da diversi anni nel mercato. Solo una consulenza professionale Infatti può darti la soluzione migliore per la tua facciata o per i tuoi esterni: che sia lavaggio ad alta o bassa pressione.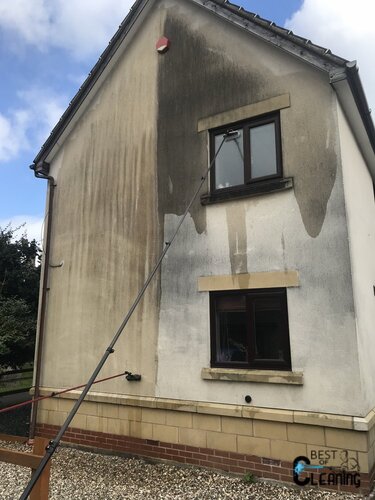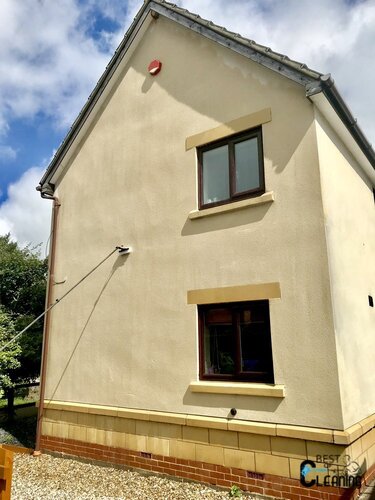 Il tuo lavaggio facciate softwash  – Arezzo, Siena, Perugia
Best of Cleaning offre un servizio rapido, efficiente e professionale.
Non affidarti a soluzioni improvvisate!